Role of Strategic Partnership in a Changing World
Diplomatic engagement is the new form of strategic partnership in a fast-changing world. The fact is no longer disputed that the liberal world order is transforming. The multilateral rules-based system is breaking down with the weakening of international organizations and regimes.
Strategic partnering is the new buzzword. AliveAdvisor was one of the first to gauge the importance of a strategic partnership framework that would work best for businesses worldwide. We have entered a new era where institutional structures will play a minor role in global business expansion. The new model focuses on strategic partnerships and agreements to establish a global footprint.
Strategic Partnerships at AliveAdvisor
When two companies agree to share their resources to achieve a common set goal but still remain independent after the formation of the alliance is basically known as the strategic partnership.
A strategic partnership will serve as a positive agreement's extension for a growing brand. This merger in return will take exceptional care of your clients and their customers. Initially, selecting the right model and strategic partnership framework is critical, as it provides substantial effects on the client's business performance.
At AliveAdvisor we take a comprehensive approach in building alliances and partnerships. Brand partnering strategy is a very complex union. Henceforth, we ensure that your customers will have peace of mind knowing that the best long-term strategic partnership framework business relationship has been chosen to handle and resolve the many intricate issues, which were a burden alone. An appropriate strategic partnership management system also delivers consistent, predictable, and incremental growth for both organizations.
A strategic partnership agreement will create more value and be able to build entire portfolios of practical and value-creating corporations. The positive collaborations of partner strategy bring positive results in business areas such as finance, marketing, technology, and supply chain. With humble strategic business partnerships, AliveAdvisor brings on board the industry's best expertise and tools or for that matter resources to avoid becoming stagnant or outdated.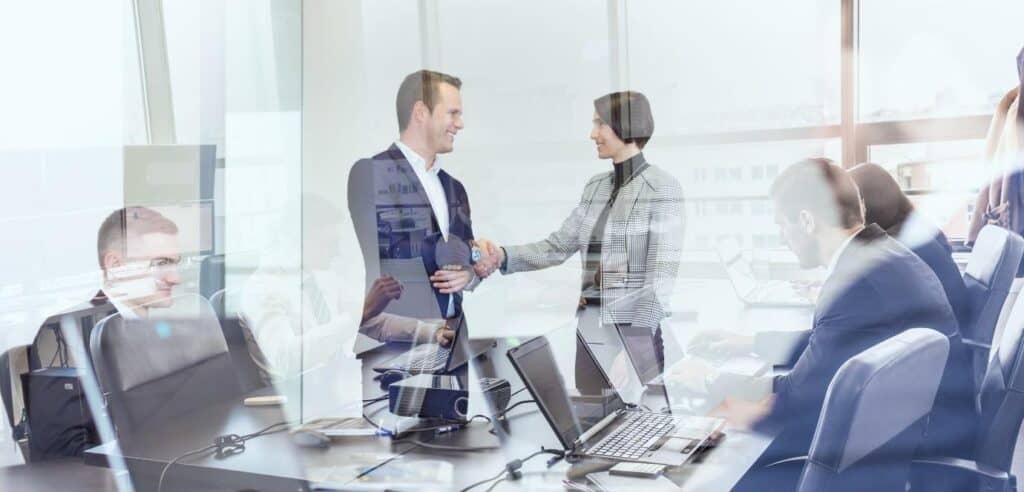 Why Form a Strategic Partnership?
AliveAdvisor particularly advises all its clients on creating a strategic partnership, as the organization then, is better capable of serving its customers with services or selling its products to a larger audience. Not only managing sales, companies worldwide can swiftly expand their distributing network to vivid territories without having to invest in added infrastructures.
Benefits of strategic partnership: As per a short survey conducted, global strategic partnership has a very low percentage in terms of strategic joint-venture failures. The reason behind the successful association of brands is that alliances and partnerships have always been a part of human history, be it from private to public affairs.Risk-sharing has been a part and parcel of contractual relationship models. For a wide array of reasons, companies with wide spectrum agreements globally have indulged in building strategic partnerships. And it works well too if one manages to cut the risks in a resourceful manner.
AliveAdvisor comes in at this stage, where we create strategic business partnerships for a long-term and fruitful business association that is focused on creating joint value for two or more organizations. The key benefits of a strategic partnership are sharing resources and expertise, penetration and presence in new markets, huge and expanded production capabilities and non-less outpace the competition through unending innovation. The most beneficial examples of global strategic partnership are Starbucks and TATA in India, Maruti and Suzuki, Spotify and Uber, and not the least Google and Luxottica.
Types of Strategic Partnerships
There are three types of strategic alliances and AliveAdvisor suggests all their clients make use of each of these in varied circumstances and their success and failure depends upon selecting the right model of partnership.
Joint Venture: A joint venture strategic partnership is established when two companies come together to form a new child company. The most common term here used for this alliance type is the JV. To be more precise, if Company A and Company B each own 50% of the child company, it is defined as a 50-50 Joint Venture. If Company A owns 70% and Company B owns 30%, the joint venture is classified as a Majority-owned Venture. For example, Google and NASA together joined hands to develop a product Google Earth. TATA, and SIA together joint ventured into forming Vistara airlines in India.
Equity Strategic Alliance: This alliance comes in formation when one company acquires a substantial amount of equity in another company. To be more specific, if 45% of the equity is purchased in a target company, this trade will give the acquiring company significant influence. Both companies are said to have formed an equity strategic alliance. For example, Panasonic in collaboration with Tesla motors for using their batteries in the car, Walmart had invested in Indian e-commerce giant Flipkart.
Non-Equity Strategic Alliance: A non-equity strategic alliance is created when two or more companies sign a contractual relationship to pool their resources and capabilities together. For example, the alliance between Starbucks and Kroger, Maruti-Suzuki alliance in India.
Why AliveAdvisor for Strategic Partnerships?
Entering global strategic partnerships with AliveAdvisor brings great variation, orientation, scope, and intensity to these agreements of mutual interest. Our strategic partnerships are privileged bilateral relations with implications on the emerging world order. Our team of experts is located all around the world and explores strategies that would work the best for your unique situation.
At the start, we provide a platform for ongoing diplomatic dialogue for a variety of products and services worldwide to achieve a number of foreign policy goals. AliveAdvisor has been most successful at forging privileged bilateral relations through strategic partnerships. It is time that you resort to a strategic partnership as a strategy to manage relations with significant allies.