Welcome to AliveAdvisor Global Advisory Listings and Support Services Worldwide
AliveAdvisor services can increase your business' visibility worldwide. Expanding your reach, increasing sales, attracting global human and financial capital.
Our team of hands on experts can advise at the push of a button. Submit your profile in the form given below.
Free Listing Platform
Our free listing platform can expose your service to the home and business owners in need of advice and or project implementation. Please submit your profile here:
Infrastructure Site
Our infrastructure site invites you to participate with our consortium builders team in projects worldwide. Please submit your profile here:
Join at TeamWork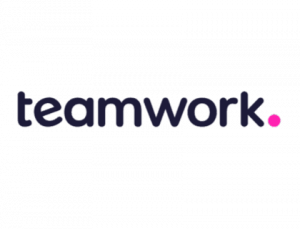 Submit Your Profile:
What You Get
Our platform of services and listing can increase shareholder value. The platform will extend your business plans to a global market place and increase your bottom line profits.
Go Global Platform
Our Go Global Platform of service advises companies on taking their company product or service to the next level reaching the globe. Our global representation worldwide at AliveAdvisor provides access to a global market place.
Our Go Global service through our Royal Blue Membership is for offering your company products or services on our global site to our exclusive agents.
This information will reviewed by our experts. Once approved by our team, we can introduce your offering to our network of strategic partners.
You can upload you presentation, products or service here at the form given above.
Our Go Global Platform Royal Blue Membership includes advisory services, licensing, and strategic partnering worldwide with expert support.
Free Listing Platform
Our Free Listing and Gloal Royal Blue Membership will sell your offerings to the world via our e-commerce platform either on an exclusive license or partial license worldwide via our Go Global site (submit in the form above) OR on our general products sales shopping site.
Our Free Listing Site allows for a free listing by submitting your products and services on a general basis for sale on our e-commerce platform one by one or in bulk.
Our Free Listing service is a listing of agents advisors and sales representative worldwide if you are interested in becoming a listing agent.
Click here to Submit
The Free Listing is for AliveAdvisor's users to list their information product, and service on our listing site for consumers in need of advice or who are interested in your products or service.
Our Free Listing service is free and our paid membership listing is for certifying background checking for the preferred members to provide their advice or service via our AliveAdvisor Free Listing Platform.
Infrastructure Platform
We also have an Infrastructure Platform for infrastructure projects and construction projects worldwide for our consortium builders group. Our experts bid on or advice as to the requirements surrounding RFPs project or development any part of the world.
Our consortium group with create a turn key solution for your needs with the proper require insurances and bonding for projects worldwide. Submit your projects and or your company profile in the link given below. Your information will be reviewed and we will consider and select you to join our consortium builders team to supply your service within our turnkey solutions for our projects requirements and completion including bidding and winning projects worldwide.
You can also contact us at 561 805 9494 or by email info@AliveAdvisor.com
Please set up a scheduled appointment here: Schedule Appointment